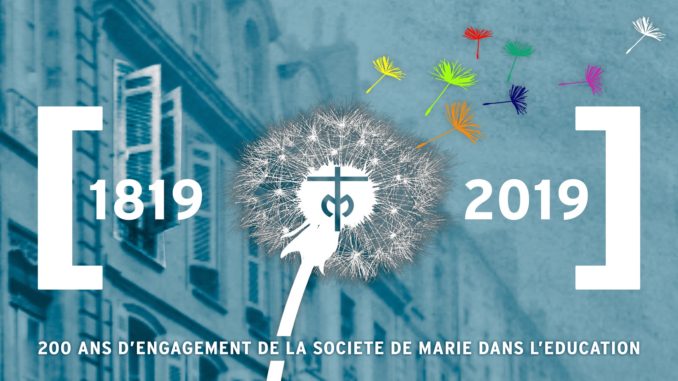 1819 to 2019. Two hundred years of Marianist education! This year represents an unprecedented moment in the Marianist world since the entire Marianist Family rejoices with the Society of Mary for having forged and formed through the ages, the minds and hearts of thousands of children, young and adults. Indeed, the first Marianist school opened its doors in Bordeaux (France) at Rue des Menuts under the name of "Pension Auguste", with the first group of Marianist religious under the direction of Fr. Chaminade. It was just two years after the foundation of the Society of Mary, that is, in 1819.
So many graces have been received since then. Today the Marianist Brothers administer nearly a hundred schools in Africa, the Americas, Asia and Europe. This jubilee is an opportunity not only to give thanks for all the movements of the Spirit through Marianist education, but also represents a stopping point for a reflection on our educational mission today.
The Region of Togo highlighted this event in each of its schools, that is Kara, Natitingou and Sotouboua. Administrations, teaching staff, pupils, parents of pupils and alumni of these educational institutions have come together for formation, communion and celebration.
Chaminade High School Kara
Chaminade High School Natitingou
Robert Mattlé Technical High School